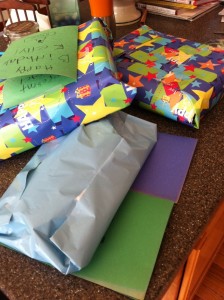 I put this over on my Dad The Single Guy blog this morning, but wanted to add it here because its one of those relationship issues that people on this blog seem to like.
One of the semi-corny things you hear about a marriage is that its a partnership-we all have things we don't do well, and together, the number of things that are not done well should be diminished. Â By and large, I concur with that thinking….
And this morning I was reminded of one of those things that my wife (even as she was losing her physical capabilities) was able to do, and back me up for something I really don't do well-gift wrapping. Â Its trivial I know, but still a place where two together make a better whole.
Knowing this weakness, I usually bluff, and use the gift bag. Â But today, because of poor planning on my part, I had to actually take out the wrapping paper and the results just were not very pretty.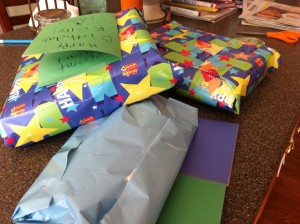 Whenever I have to wrap presents like that, I am reminded of two stories from my life.
First in college, a girl I was dating was doing an internship at Macy's (yeah the department store) and she got me and a couple of friends a four day temp job wrapping gift boxes for display after Thanksgiving. Â Needless to say, my wrapping days were pretty limited, and they utilized me more in the manual labor area of hauling Christmas decorations around the store.
Second, my days on the deli counter at Valley Caterers in Franklin Square. Â I could wrap a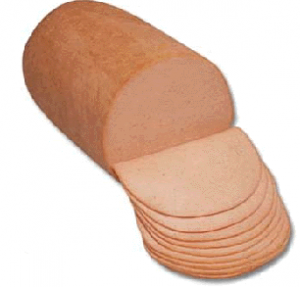 meanpound of bologna, but still can't get a gift wrapped to look normal.