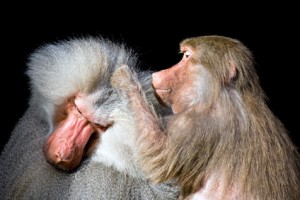 If you have kids then there is a good chance that at one time or another you may have found yourself scratching your head and asking "how do I get rid of lice???"  It's a question that has been itching a few of the Cast of Dads (and their kids) so we talk about some things you can do when your family is having a lice time around the house.  Of course, we don't cap our conversation at critters, and go off on several hair-raising and hair shaving tangents.  In addition, in the spirit of Halloween, it seems some digital devil has taken over CC's voice, making his banter sound a bit like Beelzebub himself has joined the Cast of Dads…
You can LISTEN TO CAST OF DADS EPISODE 34 BY CLICKING HERE.
Topics discussed in this episode include:
Dealing with Lice
Treating lice with Coca-Cola and Mayo
Practical Jokes
Facial Hair now and then
Shaving your chest
Trick or Treat
4 Foot Lollipops
Getting a Hasselhoff
Model Rockets
Star Walk iPad App
Fun with laser pointers
Daddy Troy's cardboard mural
iPad +Â Netflix = Ultimate Distraction for Kids
Different types of lice
If you have been enjoying the Cast of Dads podcast, please tell your friends about the show and have them subscribe to either our direct feed or via iTunes. Also, please leave us a review in iTunes!
Cast of Dads is a group of podcasting and blogging dads who gather to gab about fatherhood. The cast of dads includes C.C. Chapman, Jeffrey Sass, Max Kalehoff, Michael Sheehan, and Brad Powell, who collectively represent 13 kids from the youngest of babies to full grown adults. Each of them brings a unique perspective to being a father.
Jeff Sass is the proud dad of ZEO (Zach, 22, Ethan, 20 and Olivia, 19).  He is also a seasoned entertainment and technology exec and active social media enthusiast.  You can see more of Jeff's writing at Sassholes! and Social Networking Rehab and you can listen to Jeff on the Cast of Dads podcast.?
Photo Credit: © Sascha Burkard – Fotolia.com