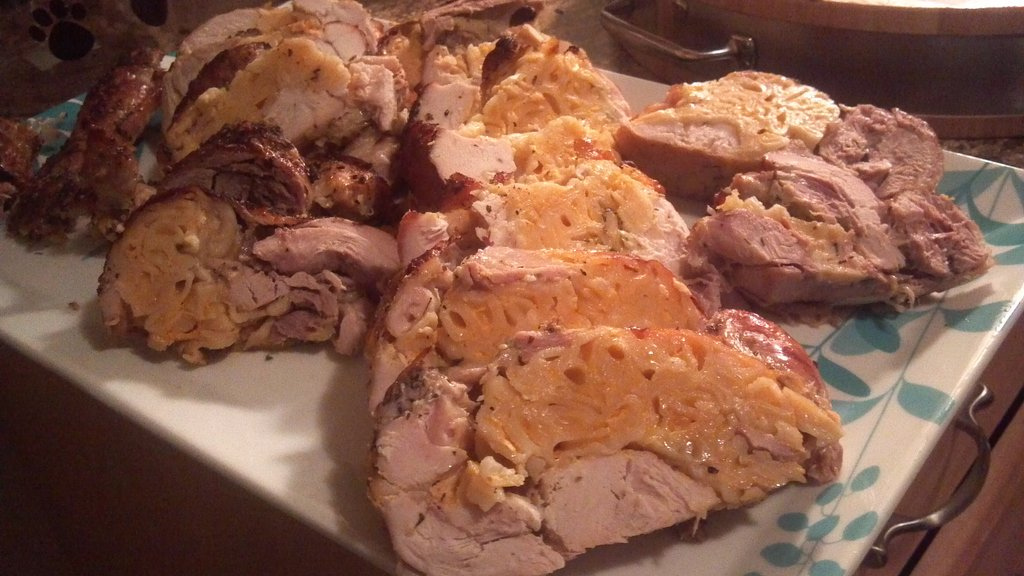 The Cast of Dads got together to talk turkey (or in my case, Tofurkey) in the 47th episode of our (almost) weekly gabfest. Â As always, we are hard pressed to stay on any one topic for too long, and we run the gamut from Thanksgiving dinners to toddler vandalism to kids pooping in the dryer. Â Yes, there is no topic too small or too cheesy for the Cast of Dads to tackle. Â Enjoy!
You can CLICK HERE TO LISTEN TO CAST OF DADS EPISODE 47.
Topics discussed in this episode include:
Tofurky OR Real Turkey
Hangover burgers and Krispy Kreme burgers
The garbage plate
Wonder if The Egg Council will sponsor us
Jeff's dog eats a neighbor's chicken
Rules in Texas?
Movember raises a LOT of money
Where is Gillette?
BCSÂ Bowl Season
NFLÂ coming down to the wire
Brad's son goes mad
Kids turning 13
The fun of embarrassing our kids
"Music is a lot like your under wear drawer."
Getting ready for the holidays
A deuce in the dryer?
If you have been enjoying the Cast of Dads podcast, please tell your friends about the show and have them subscribe to either our direct feed or via iTunes. Also, please leave us a review in iTunes!
HAPPY HOLIDAYS!
Cast of Dads is a group of podcasting and blogging dads who gather to gab about fatherhood. The cast of dads includes C.C. Chapman, Jeffrey Sass, Max Kalehoff, Michael Sheehan, and Brad Powell, who collectively represent 13 kids from the youngest of babies to full grown adults. Each of them brings a unique perspective to being a father.
Jeff Sass is the proud dad of ZEO (Zach, 23, Ethan, 21 and Olivia, 20).  He is also a seasoned entertainment and technology exec and active social media enthusiast.  You can see more of Jeff's writing at Sassholes! and Social Networking Rehab and you can listen to Jeff on the Cast of Dads  and Wunderkind! podcasts.