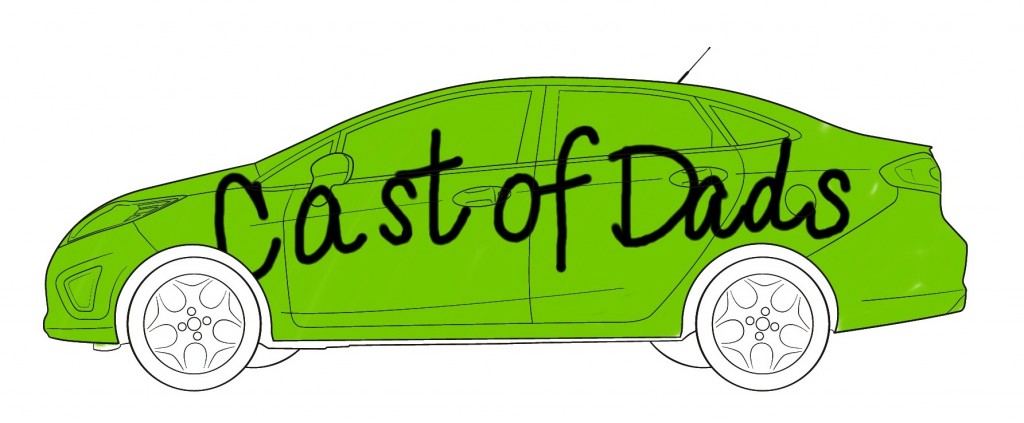 No the Cast of Dads haven't fallen off a cliff, though some of us have had to face the wrath of hurricanes and wildfires. Â Even "the Mother of all Daddy podcasts" is subject to the whims of Mother Nature. Â To make matters worse, we actually recorded a show before this one and it was eaten by a lion. Â OS X Lion, that is. Â Newly installed on C.C.'s computer, lion didn't like our file and when we were done recording we found out we were done without recording. Â C'est la vie. Â We still enjoyed yapping together, we're just sorry you can't enjoy that particular conversation as well. Â In any event, with summer over and everyone back to school, here we are again with a new show. Â Did ya miss us?
You can CLICK HERE to LISTEN TO CAST OF DADS EPISODE 44.
Topics discussed in this episode include:
Devastation in Vermont
NY Gets Hit
Long Bouts of No Power
Hurricanes vs. Earthquakes
Back to School
FOOTBALL!!
Summer Recap
The Cast of Dads Dream Get Together
Listener Feedback
We Will NOT Podfade
If you have been enjoying the Cast of Dads podcast, please tell your friends about the show and subscribe to either our direct feed or via iTunes. Also, please leave us a review in iTunes!
Cast of Dads is a group of podcasting and blogging dads who gather to gab about fatherhood. The cast of dads includes C.C. Chapman, Jeffrey Sass, Max Kalehoff, Michael Sheehan, and Brad Powell, who collectively represent 13 kids from the youngest of babies to full grown adults. Each of them brings a unique perspective to being a father.
Jeff Sass is the proud dad of ZEO (Zach, 23, Ethan, 21 and Olivia, 20).  He is also a seasoned entertainment and technology exec and active social media enthusiast.  You can see more of Jeff's writing at Sassholes! and Social Networking Rehab and you can listen to Jeff on the Cast of Dads podcast.