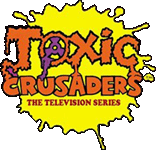 When I lived in New York and was just starting my family, we moved to a house in Rockland County. Â As someone who grew up in an apartment, and whose parents both grew up in apartments, it was my first experience with living in a house (and becoming a homeowner) and it was a bit of a shock to my system. Â We had a large yard, a little more than an acre, and, determined to prove my worth as the "man of the house" I purchased a lawn mower. Â Of course, having zero experience with lawn care, I first bought a standard push mower. Â It was fantastic! Â  Every weekend I spent 8-10 hours covered in dirt and grass, itching, scratching and sneezing as I walked a dizzying, repetitive path back and forth and around my property. Â It was the life… just not the life I wanted… so I purchased a riding mower. Â Wheels! Â  So, now I only had to spend 4-6 hours every weekend as a poor old sod, caring for my sod.
Enter The Mowerman
After a few rides I knew the shiny red Snapper was not going to turn mowing the lawn into the "snap" I was hoping for.  I had to face the truth and acknowledge that I'm just not wired for lawn care.  No grass for Sass.  So I hired a guy named Terry to come do the lawn.  My oldest son Zach was around 2 at the time, and while he never seemed particularly interested when I was up to my sass in grass, for some reason he would always get all excited when Terry showed up to man the mower.  Zach would watch Terry from the window for hours at a time as he literally cut a path through our lawn and yard.  Eventually, Zach started calling Terry "Mowerman" and each weekend, when Terry would show up to kick some grass, Zach would start exclaiming, "Mowerman is here!  Mowerman is here!"
Take Inspiration Where It Strikes!
Back then I was working for Troma and we were in the midst of producing an animated Saturday morning cartoon series, The Toxic Crusaders. Â I had been offered the opportunity to help write an episode of the goofy but environmentally friendly show, and Zach's constant cries of "Mowerman" made their mark somewhere in the back of my mind. Â I wanted to create a character that would appeal to my son, and so emerged a new super villain, the embodiment of shear evil (and a cut above Edward Scissorhands). Â I created "Mowerman" – a hideously deformed bad guy, with superhuman shears and strength. Â  In the episode we called "Still Crazy After All These Shears," Mowerman is hired by the dastardly Dr. Killemoff to help in a plot to thwart Toxie and the Toxic Crusaders!
While I wasn't able to thrill Zach by mowing my own lawn, I certainly was his hero for bringing his Mowerman to life on TV! Â Thanks to the magic of the Internet, I found The Toxic Crusaders on Hulu. Â Here's the episode that introduced Mowerman to the world back in 1990. Â Watch it with your kids, and let me know what you think.
Have your kids been the inspiration for something you have done at work?
Jeff Sass is the proud dad of ZEO (Zach, 23, Ethan, 21 and Olivia, 20).  He is also a seasoned entertainment and technology exec and active social media enthusiast.  You can see more of Jeff's writing at Sassholes! and Social Networking Rehab and you can listen to Jeff on the Cast of Dads and Wunderkind! podcasts.