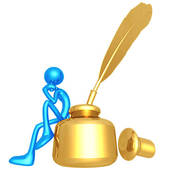 From the mundane to the major, one of the things I have had to grapple with over the seven months since my wife passed is that I really no longer have a single sounding board to just talk through issues or hear myself say them out loud.
I recently posted on my Single Dad blog about missing this aspect of a relationship.
The current conundrum is an important decision. Â The good news is no matter what I do, I am OK, but still I'd love to make the right decision. Â Yeah, there are a lot of people I can seek out and opinions I can get. Â But there is not really anyone who knows the intimacy of living in my house and how things go. Â And that's what's missing.
I even remember a moment when I was dealing with an issue of similar gravity a year ago, and I sat in my wife's hospice room and talked to her. Â At the time she was non-communicative and I am not sure if she even heard me or understood what I was saying. Â But it helped to just say it out loud and hear the issues and run through the possible solutions.
So for now, I'll take this one on myself-spend the day (or the weekend) over analyzing and then jumping forward with what I am sure will be the right course.