I had the chance a few weeks ago to participate in a week-long training seminar on leadership.  Toward the end of the week I was a little worn out with all the heavy mental calisthenics I had been doing and was really just interested in going home.  Then we had a 4-hour session on the agenda to wrap up the week.  It was led by a woman named Mette Norgaard, and I must admit that I was completely unprepared for what was about to happen.  And I came away from it a changed man.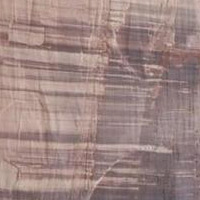 I don't want this post to be about Mette, although I could talk for a very long time about what a phenomenal teacher she is and how she inspired me.  But I will say that I hope to change others' lives the way that she changed mine that day.  She forced me to think about what it is in life that I really want and how I lead others and my family.  After the session was over I told her that I honestly thought that meeting her was going to be a watermark in my life.  I don't really know why I said it, and looking back now it seems a little odd to say that to someone.  But it just popped into my head.  She looked at me, smiled, and said, "That is pretty wonderful. Thank you."
The next day as I was driving home I thought about that.  About watermarks. We all know what they are, but when you think about it in terms of your life it takes on new meaning I think.  I thought back through my life to those times and people that had a profound impact on my life; the people and moments that inspire vivid memories in my head.  I think about my kids and the first time I laid eyes on them.  I think about standing at the alter with my wife.  I think about times I made a difference to someone else, and I think about the times I was a profound disappointment to others.
Everyone we meet, and every important event in our lives leaves watermarks on us.  Some are bigger and bolder than others for sure, but they are all there.  Some marks are painful and leave deep scars too, which are visible at least to us for a long time.  Mette also forced me that day to think about what kind of marks I am leaving on my children.  What do I want them to remember about me when they have this moment that I am having?  I hope that they look at my watermarks on their life as the big and bold ones.
Mette inspired me that day to be better than I am today. To take a chance and do those things that I have always wanted to do, and to be the person I have always wanted to be.  She indeed left an indelible watermark on my life that day, for which I will never be able to pay her back.  So the very least I can do is strive to do the same for others.