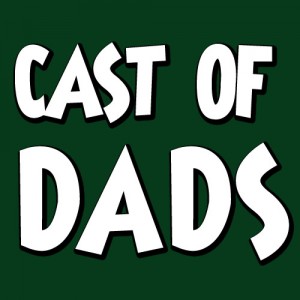 Our children and our childhoods sparked an olympic discussion in the lastest episode of the Cast of Dads podcast.  Where else can you listen to five disparate dads debate topics from malaria to Mini-Coopers, from the Olympics to the "Orangutang Hang!"  Enjoy!
You can CLICK HERE TO LISTEN TO CAST OF DADS EPISODE 53.
Topics discussed in this episode include:
Trying out Uberconference
West Nile Virus worries?
Malaria dangers in Africa
Minnesota mosquitoes are huge
Have you ever popped a mosquito?
Driving distractions
Worry about kids driving vs. convenience of them having their license
Grampa Sass
Eddie Murphy Raw
Women boxers and pregnant shooters
Need for parenting experts?
Traits skip generations
Doing the Orangutan Hang!
If you have been enjoying the Cast of Dads podcast, please tell your friends about the show and have them subscribe to either our direct feed or via iTunes. Also, please leave us a review in iTunes!
Cast of Dads is a group of podcasting and blogging dads who gather to gab about fatherhood. The cast of dads includes C.C. Chapman, Jeffrey Sass, Max Kalehoff, Michael Sheehan, and Brad Powell, who collectively represent 13 kids from the youngest of babies to full grown adults. Each of them brings a unique perspective to being a father.
Jeff Sass
 is the proud dad of ZEO (Zach, 24, Ethan, 22 and Olivia, 20).  He is also a seasoned entertainment and technology exec and active social media enthusiast.  You can see more of Jeff's writing at Sassholes! and Social Networking Rehab and you can listen to Jeff on the Cast of Dads and Wunderkind! podcasts.