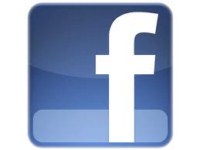 The other day I was surfing around inside Facebook and saw a post that was created by my 14-yr old daughter. One of her older high-school friends made a comment on her post and in the comment she said this, "…I want to no all about it…". Â I made the remark to my daughter how disappointing it was that this high school student didn't even know the difference between 'no' and 'know'. Â My daughter said, 'Oh, it's just Facebook.'
I can't really explain just why that bothered me, but it did. I am getting old, it's true. And I know that as the generations get older they complain about the generations following them. Â Nothing new there. So I guess it is to be expected. But it just bothers me that little things like grammar don't seem to mean much to kids today.
Maybe I am just overly concerned with being 'correct'. Â Am I being too picky about this or what? Â I mean, it is just wrong to use the word 'no' when the correct word is ' know'. It's not like there is even a debate about that. Â If this kid grows up to be my doctor, I certainly hope that she spells my medication properly on the prescription, you know? Â Then I hear the argument that 'well, it is just the informal way that young people communicate today, and they won't do that when they get into the workplace.
Well, I can tell you that I have a bunch of  young people who work for me, and they all do this. It drives me bananas.  In formal communication they do this… bad grammar, abbreviations, etc.  Not just in texting. It is starting to spill over to all aspects of their lives, and I don't know what can be done about it.  Maybe nothing.  Maybe I am just being a cratchety old man. Maybe I shouldn't care, I mean, is the world really in trouble just because she used the word 'no' when the correct word was 'know'?  Is all hope lost just because my daughter sees nothing wrong with it? No, I don't guess all hope is lost.
But she better get my prescription right. I don't want to start growing hair on my elbows or something.