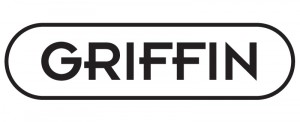 The good folks at Griffin Technology have partnered with Dad-o-matic for a special Father's Day series of giveaways featuring some of their best products. For the next four weeks, starting on May 24, 2009, someone will win a Griffin Prize Package that includes all of these cool prizes.
Note: Should a product not be available, a replacement will be sent at equal or greater value.
How do you become eligible to win a prize?
Leave a comment for this post giving us a reason why your dad or husband deserves to win the prize along with your email address so we can get your shipping information in the event you do win.
To increase your chances of winning, just share a link to this post on twitter with the hashtags #Dadomatic #Griffin.
All of the contestants will be entered in a hat and the winners selected randomly by Dad-O-matic on the following dates:
5/24/2009
5/31/2009
6/7/2009
6/14/2009
Good luck to everyone!
Note: Dads who write for Dad-O-matic and their family members are not elligible for this contest. This is solely for our readers.