KidsEatFree offers an extremely useful service that tracks all of the places where kids eat free (hence the name). Parents just enter their zipcode and a list of all those establishments will be generated in seconds. The good news is that you can actually access this service via your mobile device thanks to their new free app for the iPhone & Android models.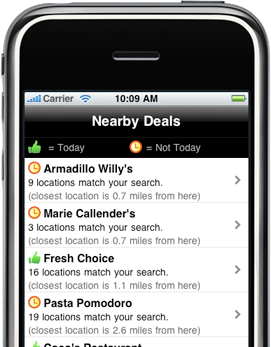 Right now, you can access lists generated for several big cities. However, this does not mean you can't use their service if your city isn't listed. You can still enter your zip code and see which places offer free grub for kids in your vicinity. Obviously, this comes in handy when you're traveling and don't know the area as well as your own neighborhood.
Here's a look at the slick calendar view of establishments in the Atlanta area: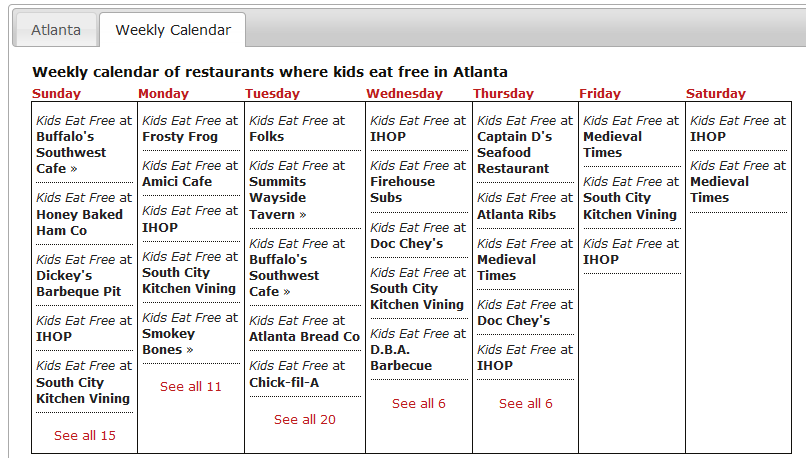 Another nice thing is that the service allows all parents to contribute to their ever-growing database by submitting new places that let kids eat for free.
You can follow them on Twitter: http://twitter.com/kidseatfor
You can also join their Facebook page