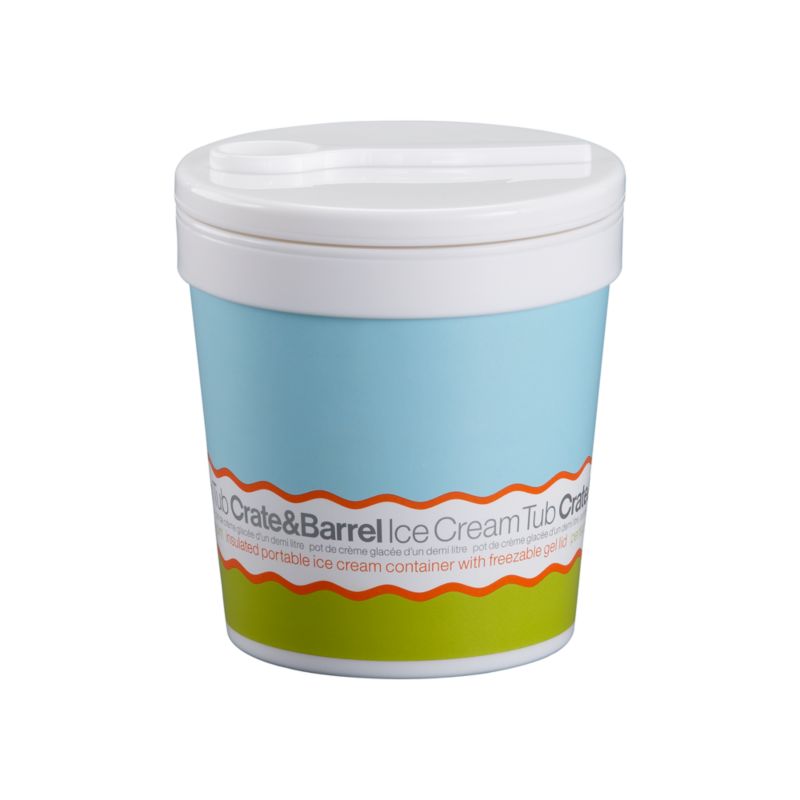 I'm the cook in our house.  Whether it's an elegant gourmet meal or hamburgers and hot dogs, my wife is not ashamed to say that I do all the cooking.  For my daughter, who's approaching six, making ice cream is something she's always loved and now it's something we can easily take out of the house.
I stumbled across these inexpensive ($9.95) insulated tubs at Crate & Barrel about a month ago, bought one and now we own a half dozen of them, filling up parts of two freezers with homemade strawberry ice cream, honey-vanilla gelato (found in The Babbo Cookbook) and blood orange sorbet.
The container holds just over a pint (2 cups) of ice cream once frozen.  You freeze the top (I actually freeze the container too) and it'll keep your ice cream solid for at least 2 hours (though, to be fair, this has been one of the mildest summers on record in Chicago so I may revise this after August.)  The greatest thing about it is that with the screw-on cap, it doesnt seem to get the freezer burn I used to see from the standard disposable plastic containers.
So if you've always dreamed of taking ice cream — homemade or not — to that picnic or summer concert, you no longer have an excuse!