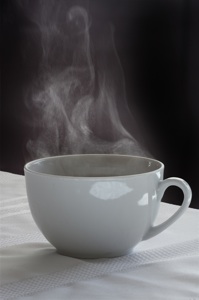 Our youngest daughter turned 20 months old a couple days ago.  That's right, parents of babies celebrate birthdays every month.  Not balloons, ponies and clowns celebrating, more  a self-congratulatory rejoicing that we dodged another month without a domestic accident or ingesting one of daddy's golf balls.
For most parents, this is a day marked by smiles, and maybe a tongue and cheek verse of "Happy Birthday."  For my wife and I though, this day marked day 600 without uninterrupted sleep.  That's right, for more than a year and a half our baby hasn't slept all the way through the night.  Ever.  Well maybe like a dozen times, but that doesn't sound as good.
Right about now a lot of you parents are thinking, "Wimps!  Just let the kid cry.  In like 2 or 3 days the kid will be sleeping like a college freshman after quarter beer night."  Wrong!  Wait, did I just hear a few guys run out to buy condoms?
At this point, it's not like she needs a bottle or anything.  We have tried everything.  We let her cry.  Believe me.  Want fun?  Try explaining to your 6 year old why it's the middle of the night, her sister has been crying for an hour and you're not doing anything about it.  By the way, it's a scientific fact that when you have to let your six year old sleep in bed with you because the baby is keeping her up, the sound of the baby crying causes the sibling to sleep like a clock and donkey kick you in the head once every hour.
We've done the night-light and the total darkness.  Music?  Done it.  White noise?  Check.   You know that thing you do when you have a dog and you bring one of the baby's blankets home from the hospital to prepare the dog for the baby?  Well my wife tried putting one of her shirts in the crib.  What?
At this point, we have a sort of system.  On an average night, the baby cries about 3 times.  This ensures we get our sleep in two to three hour spurts.  She usually stops after 5 minutes or so.  It's another scientific fact that no matter how tired you are, 5 minutes is exactly the amount of crying required to wake you up from even the deepest sleep.  Of course after she is confident she has woken us, she goes back to sleep.  I keep telling my wife we can keep her quiet by just staying awake.  My wife doesn't like this plan.
All of that being said, my wife and I are two of the lucky parents.  Our daughter has a few dangerous food allergies, but she is a perfectly healthy and happy kid.  When she runs up to you yelling, "Huggie!" it's better than a triple espresso.
Has the lack of sleep put a strain on our patience, our businesses, our marriage?  Sure.  Of course it has.  I'm not perfect, I lose my temper easier than I would like, but I'm trying.  We're getting through it.  We'll be fine.  Our baby will grow into a kid and our kid will grow into a teenager.  As soon as she stops waking us up at night, we'll start struggling to wake her up in the morning.
We have it easy.  I'm one of those weird people that tries to keep things in perspective. We have it easy.  On the positive side, I used to suffer from insomnia.  Really.  I don't now.  Hey, maybe I should change the title of this to, "Our miracle baby cured my insomnia!"
Ian is the father of two young daughters  (6, and 20 months old).  He  has a podcast about starting a business while raising young children at Startup Daddy.