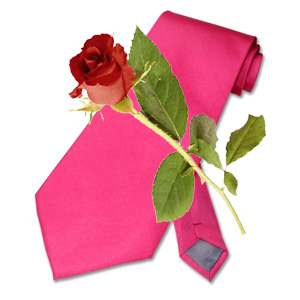 My mother is one of the strongest people I know.  When I was a kid, I idolized my dad.  He was the coolest, smartest dad on earth, and I wanted to be just like him.  My mom, not so much.  Mom and dad got divorced when I was 7 or 8.  My mom was a very unreasonable woman whose only interest was driving a wedge between me and the greatest man on earth.  I knew this because my dad (who was con-man with a Ph.D. in Child Psychology) was cool enough to point it out.
Lucky for me, the truth about my father came out.  I was 17, and my whole universe imploded, but it was for the best.  I got to discover how unbelievably strong my mother was. Now that I'm a father myself, I am astounded by how she was able to handle things so well.  She never told me that my dad was a bad person.  She never told me not to trust him.  We would butt heads a lot back then, and it would have been easy for her to defend herself with the truth.
She was not interested in defending herself, or making things easier for herself.  All she was interested in was raising me to be a man.  She knew that the truth would come out on it's own.  She couldn't be the person who destroyed my reality because she knew she needed to be there to pick me up when that happened on it's own.  As it turns out, mom is pretty damn smart.  Luck for me.  As it turns out, she was an awesome dad too.
I think a lot about my responsibilities as a dad. When I think about teaching my kids to always face their fears, to be truthful above all else, to follow what they know is right no matter what, it's my mom there.  When I look at my work ethic and my stubborn inability to quit, it's my mom there too.  Mom always gave me the space to make mistakes, and take the wrong path.  She knew experience is a far better teacher than any parent can be.
When I think about all the work it is for my wife and I to raise our kids, I am amazed by how my mom did it on her own without ending up in the psych ward or an AA meeting.  I have a strong appreciation for how hard it is for single parents whenever I'm at the end of my rope, and my patience is gone, and tell my wife, "You're on it. I'm done."  I can only imagine how hard it is not be able to say that, ever.  I hope I never find out.
Mom was an awesome dad.  Even as kids, it was my mom that would play with us in the yard while dad napped.  My mom took me to my first football game, and watched every Dolphins game on TV with me.  I had a job selling newspapers that got me tickets to Miami Hurricanes games sometimes (college football).  She would haul us all down to the Orange Bowl every time.  It wasn't until I grew up that I realized she had no interest in football.
She made sure to join parenting groups so we could see men that were doing fatherhood right.  I didn't appreciate it at the time, but I sure realize that influence now.  Thank mom.
So this Father's Day, I wanted to give a shout out to my mom, and all the other single moms out there being good dads.  If I'm a man, it's because my mom raised me to be that way.
Happy Father's Day, Mom!
Ian is the father of two young daughters (7, and 2).  He has a podcast and blog about starting a business while raising young children at Startup Daddy.