"I hate those quizzes dad." Â That's what my 10 year old told me. Â He got a Facebook account for Christmas and his friends immediately started sending him Facebook quizzes and polls. Â You know what I am talking about… "which garden tool are you?" Â and "So-and-so just took a quiz to see how smart you are. Click here to see what they said!" Â He's only been on Facebook for a little over a month and he is already tired of them. Â So I showed him how to hide those posts on his wall and a smile came across his face. Â I was super-dad again.
So it started me thinking… will my kids be more savvy when it comes to interacting online and things like this? Â Will they be able to see through the BS?
I regularly consult with businesses about social media and internet marketing and so forth, so I am giving them advice about what to do and what not to do. Â And I believe (and my experience with my kids confirms this to me regularly) that if Gen Y is your target customer then you have to do things differently. Â I have read tons of stuff about Gen Y and how they are different, like in Mark Bauerlein's book, The Dumbest Generation. Â I have spoken many times about it, and I have written about it on my blog as well. Â They don't respond like the rest of us, they don't learn like the rest of us, they don't interact like the rest of us, so you have to change the way you are doing things.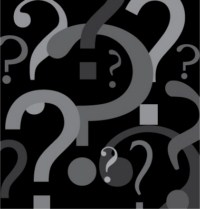 So the question remains… will my kids be more savvy? Â Will their total immersion in all forms of technology make them more aware of the messages that are thrown at them and will they be able to filter them properly? Â Well, they already filter lots of things, like phone calls from me. Â They'll respond to my text and ignore my calls, but that's another post for another day! Â Â Kids will be kids, and that hasn't changed from generation to generation. Â They will continue to make stupid choices and learn the hard way, and that can be a good thing.
So I am coming to the conclusion that even though kids today appear to be more savvy because of all this technology, that doesn't make them automatically smarter or better at filtering and learning what it takes to be successful and a contributing member of society. Â In fact, if left to their own devices, I believe that all this technology can make things much, much worse for them. Â The jury is still out on that one, but I fear it might be too late once we find out what effect this is all having on them. Â Again, another post for another day.
So in the meantime, my kids still need me to help them wade through this foggy-forest-at-night that is technology and social media. Â Plus, it forces me to stay on top of things myself, which is a good thing I believe.
After all, who doesn't like being super-dad?