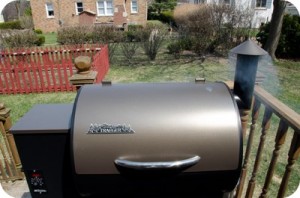 I love CostCo.  I love getting a deal and I love that their deals cover everything from electronics to apparel, from books to food to a pack of batteries so large I never think we'll go through them all (we always do).
I love their return policy as well…in short, it's satisfaction guaranteed.  Always (ok, on electronics, games, cameras, etc. you have only 90 days to decide…but for everything else, no matter the reason at any time, they'll take it back).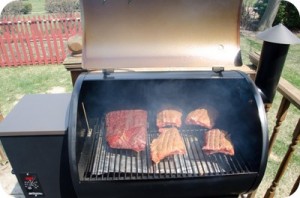 And I think that's why I have a new Traeger Smoker.  I bought it thinking, "Ok, if I don't use it or really love it, I'll just bring it back."  But in the back of my mind I knew the real truth: who ISN'T going to love or use a smoker that is as easy to use as this?
It was a "special" something only stocked and sold during the weekend visit I had just made (which then only FURTHER drove me to buy it and "try" it…that limited time offer thing gets me at CostCo every time!)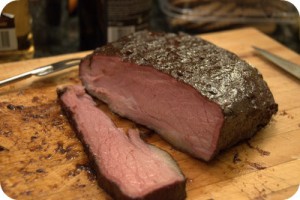 I wound up taking home the "mid-size" option, the Lil Tex Elite, large enough to smoke a brisket and a full slab plus of ribs.  Which is exactly what I threw on the Sunday after I bought it.
It's far easier to use than my old smoker — and far easier to clean up.  I don't have a hot mess of a drip pan filled with water and all the drippings from the meat I'm smoking.  The wood that fuels the smoker is even easier: no soaking, no adding more wood hours into the process.  The Traeger smokers use wood pellets (available in more than a dozen varieties, from mesquite to hickory, apple to pecan).  The pellets sit in a hopper and fall onto an ignition rod with the help of a slow-turning auger.  The higher you turn the heat, the more frequent the auger turns…from dropping pellets onto the rod once every few minutes to nearly constantly.  A convection fan below the heating element then circulates the smoke around the grill.  At the lowest setting, the meat cooks around 180-190 degrees while on high, it hovers near 450.
The result is pure bliss…made only better by the fact that CostCo sells pork baby back ribs by the three pack.  It's my new summer project!