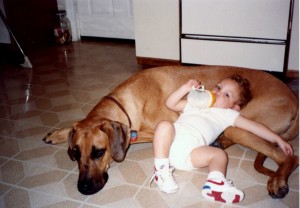 In this age of digital images, how many of you still have boxes of family photos hiding in the darkest corners of your least visited closets?  With the near ubiquity of digital photography, for many of us, our family memories have come out of the closet and have moved onto hard drives and online services like Facebook, Flickr, Photobucket, Shutterfly and others.  The shoe-box is back to storing shoes (and perhaps a bunch of those receipts you think you will need, save forever, and never touch again…Yeah, I have a bunch of those boxes too…)
Exposed!
Digital photography has changed the way we take pictures and the way we think about taking pictures. Â With no limitations and no cost for film and processing, we take more pictures than was ever imaginable in the good 'ol Kodachrome days. Â My kids were born before digital became de facto. Â When going on a family vacation it was a big deal (and often a financial consideration) to decide how many rolls of 12, 24 or 36 exposures we would bring along. Â Burning through 3 rolls of 36 (a whopping 108 pictures) during a week long trip was a lot for me to take back then. Â Today, with no consideration for film and processing, I might shoot 200 – 300 pictures in a single day without blinking (or worrying about the vacation budget.)
Let's Get Physical
Thanks to digital I am interested in and enjoying photography more than I ever have before, but the bulk of the pictures I take these days remain in digital form. Â I very rarely make prints of the images I capture. Â They are backed up on various digital devices and drives, and exist online, but they generally aren't readily available to touch and hold, or stumble upon when packing up a room in order to move… which is how my son came across the picture above (which I scanned to digital in order to share it with you here.) Â That little boy with the big dog is now 22 years old, and just moved out into his own home. While packing his things it fell out from between some books… something a digital picture will never do. Â It was a fun moment of random discovery that brought back some fond memories for the both of us.
Prints Or Pauper?
Do you take time to review your digital memories "on screen" as if they were still in the shoe-box? Â Or do you print most of your pictures and still keep them around as stills in physical form? Â What do you do to make sure you don't miss the chance to encounter an old memory like my boy and his dog? Â Please leave a comment and share how you keep your digital memories fresh in mind.
Jeff Sass is the proud dad of ZEO (Zach, 22, Ethan, 20 and Olivia, 19).  He is also a seasoned entertainment and technology exec and active social media enthusiast.  You can see more of Jeff's writing at Sassholes! and Social Networking Rehab and you can listen to Jeff on the Cast of Dads podcast.