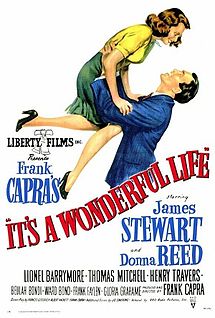 Everyone is creating lists this time of year. They are for favorite things of the year or best of all-time, etc. This list we are sharing today is for the best Christmas movies of all-time. We noticed one list today that excluded Frank Capra's "It's a Wonderful Life" which is insane! It is one of the best movies ever, not just holiday movie. This isn't just my opinion but that of most critics and audiences as well. It is always on such lists.
Anyway, here are some of the best that come to mind.
It's a Wonderful Life – George Bailey thinks he's a failure until he sees the impact he had on the world
The Family Man – Inspired by It's a Wonderful Life, Jack gets a glimpse of what his life would have been like
Miracle on 34th Street – I prefer the original 1947 version but the others weren't bad. Love the Santa and Natalie Wood.
A Christmas Story – Played 24 hours in a row every year, I'm sure it's on most people's

list

now. From director of Porky's. He died tragically in a 2007 accident with his son.
A Christmas Carol – Charles Dickens classic and all of the many variations. I think the 1951 version is the best. Vote for best here.
Charlie Brown Christmas – Yeah, Chuck is a depressive whiner, but it's part of our youth. Love the music too.
How The Grinch Stole Christmas – Boris Karloff as the Grinch rocks. The live action Jim Carrey version is good too.
Rudolph the Red-Nosed Reindeer – Everyone loves this one.
Santa Clause is Coming to Town – Mickey Rooney as Santa.
What are some other favorites?
Merry Christmas and Happy Holidays to everyone from the dads at Dad-O-Matic!