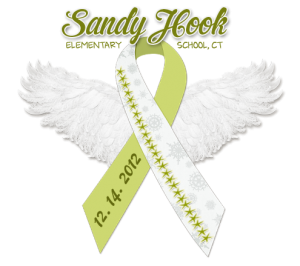 As the Cast of Dads gathered for our Holiday show, we shared our collective sadness and thoughts on the terrible tragedy in Newtown Connecticut, and how we've been discussing the events with our kids.  Since we're dads of kids from toddler to the 20's we have different circumstances and thus different approaches to how to address the news.  Needless to say, our thoughts and prayers go out to everyone touched by this horrible event and we hope the healing happens as swiftly as possible.
You can CLICK HERE TO LISTEN TO CAST OF DADS EPISODE 55.
Topics discussed in this episode include:
Newtown, CT Tragedy
How we talked to our kids
Reminding your children what to do if something goes wrong
Open schools
Lock down drills
School security measures
Is life more dangerous today?
Mental health
Gun control
Hot for teacher
Happy Holidays
If you have been enjoying the Cast of Dads podcast, please tell your friends about the show and have them subscribe to either our direct feed or via iTunes. Also, please leave us a review in iTunes!
On behalf of the Cast of Dads and Dadomatic, we hope you and your families enjoy a safe, happy and healthy Holiday Season!
Cast of Dads is a group of podcasting and blogging dads who gather to gab about fatherhood. The cast of dads includes C.C. Chapman, Jeffrey Sass, Max Kalehoff, Michael Sheehan, and Brad Powell, who collectively represent 13 kids from the youngest of babies to full grown adults. Each of them brings a unique perspective to being a father.
Jeff Sass is the proud dad of ZEO (Zach, 24, Ethan, 22 and Olivia, 21).  He is also a seasoned entertainment and technology exec and active social media enthusiast.  You can see more of Jeff's writing at Sassholes! and Social Networking Rehab and you can listen to Jeff on the Cast of Dads,  Wunderkind!  and Gape Into The Void podcasts.