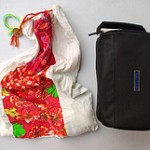 The Cast of Dads gathered this weekend at 5pm instead of our usual morning date, which led to a little more giddiness and a lot more "adult" talk.  In fact, the original title of the episode is "From Douche-bags to Dish-washing!  To find out how we managed to align such disparate "D" words, you'll have to just listen to the show!
Topics discussed in this episode:
Public Pools
Listener Feedback from a Teacher
Writing Pads?
No More Grades
The current state of education
Paying teachers more
Sass meets all the dads
Naming the show
Father's Day Gifts
Magic Hat Wacko beer
You can LISTEN TO CAST OF DADS EPISODE #20 HERE.
If you have been enjoying the Cast of Dads podcast, please tell your friends about the show and have them subscribe to either our direct feed orvia iTunes.  Also, please leave us a review in iTunes!
Cast of Dads is a group of podcasting and blogging dads who gather to gab about fatherhood. The cast of dads includes C.C. Chapman, Jeffrey Sass, Max Kalehoff, Michael Sheehan, and Brad Powell, who collectively represent 13 kids from the youngest of babies to full grown adults. Each of them brings a unique perspective to being a father.
Jeff Sass is the proud dad of ZEO (Zach, 21, Ethan, 19 and Olivia, 18).  He is also a seasoned entertainment and technology exec and active social media enthusiast.  You can see more of Jeff's writing at Sassholes! and Social Networking Rehab and you can listen to Jeff on the Cast of Dads podcast.
?Photo Credit: AttentionMax.com