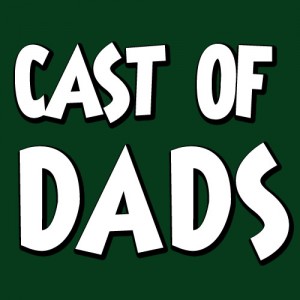 No, we didn't take to the road this week, but we did get our first e-mail question from a listener who happens to be a truck driver.  He goes by the handle of "Jokerman" and he wanted to know if the Cast of Dads could share our thoughts on MP3 players and eBook readers.  Well, needless to say, we did our best to answer Jokerman's questions and then some.  😉
Here is what we talk about in Episode 6:
Our thoughts and prayers go out to Haiti. Find out how to donate.
MP3 Players
CB Radios
Parrot in Dash options
iPods
Microsoft Zune
eReaders
eWaste
Google Nexus One (the Dads would all love to try one)
iPhone Reading Experience
Skype and Voice over IP (VoIP)
All of our media to the cloud?
Fidelity vs. Portability
You can listen to Episode 6 here, and subscribe to either our direct feed or via iTunes. Also, please leave us a review in iTunes!
And of course… Keep on Truckin'!
Cast of Dads is a group of podcasting and blogging dads who gather to gab about fatherhood.  The cast of dads includes C.C. Chapman, Jeffrey Sass, Max Kalehoff,Michael Sheehan, and Brad Powell, who collectively represent 13 kids from the youngest of babies to full grown adults. Each of them brings a unique perspective to being a father.
Jeff Sass is the proud dad of ZEO (Zach, 21, Ethan, 19 and Olivia, 18).  He is also a seasoned entertainment and technology exec and active social media enthusiast.  You can see more of Jeff's writing at Sassholes! and Social Networking Rehab.