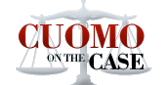 Our own Chris Cuomo just did a very important special on 20/20 about bullying called "Bullied to Death in America's Schools". It was a powerful piece about the escalating number of tragedies caused by bullying. Far too many good kids are tortured by bullies and too many are taking their own lives. The special also covers the frustrations that many parents are experiencing as they try to get someone from school to help them protect their children. Far too many school officials just turn a blind eye towards this epidemic of bullying, citing they are doing everything they can to help and that there isn't much of a problem at their school.
The special showcased a few heart-breaking stories from parents that lost their child as a result of constant torture from bullies at school and online. Two boys hung themselves after having their spirits crushed over the course of time with senseless and cruel personal attacks. The parents are left devastated wondering what else they could have done to save their precious child. They shared their experiences of talking to school officials who all said the same thing, how they couldn't do anything about. How they could not patrol the hallways, bathrooms and school grounds.
Here are a view videos from Chris Cuomo and 20/20 on this important subject matter. Please watch them with your kids whether or not they've ever had the misfortune of dealing with bullies. They might be able to help those they know that are being abused. Please also share this information with other parents, teachers, lawmakers, congressmen, etc.
20/20 videos from Cuomo on the Case
3 Must-See short films about the impact of Bullying
Ontario Teachers' Federation (OTF) Safe@School campain (Two must-see short films, "Taking Bullying Seriously" & "Hear Me Out"
The Bully Project is a moving film about the pain of bullying
The Bully Project Promo from Lee Hirsch on Vimeo.
More Resources to Prevent Bullying