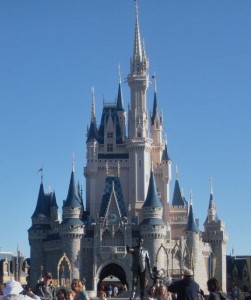 I took the family to Disney World for spring break 2011 and it was even better than expected. Maybe it was because the kids were a little older this time (ages 12, 8 & 5) or maybe it was merely experience paying off, but all I know is that we had the times of our lives. I also think all of the free iPhone apps that we used made things so much easier this time and saved us a great deal of time and headaches. Here's a round-up of the best free apps that I used during this trip. I used a few way more than others, but really you can't go wrong with any of them.
Quick tip: Besides using MouseSavers.com, you should also try to call the Disney Dining reservations hotline (1-407-WDWDINE) every day for helpful suggestions for places to dine. They are especially helpful for scheduling meals with Disney characters for autographs and photo ops with the children. We got extremely fortunate one morning when we learned that someone had cancelled their meeting with Cinderella at the Magic Kingdom which requires reservations at least six months in advanced! It became the highpoint of our trip as our 5 year-old Rachel got to meet Cinderella and all of the princesses at breakfast (we did too!). Here she is on her Belle costume and in the elevator on her way there.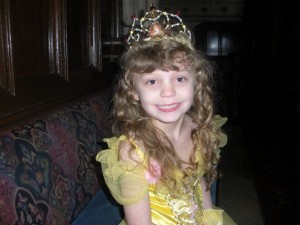 Free Disney World Apps
What 2 Ride
This was my most used app. It quickly displays all of the things you can do and ride for each park.
Disney Ride Counter
This is a fun app because it keeps track of which rides you've all ridden and how many times. Good way not to miss any must-rides.
Point Inside is a unique map app because it shows the layout of interiors such as malls and airports
Disney wait times, Dining & Maps  (Undercover tourist)
Free Games
These free Disney themed games will come in handy if you install them on an iPad. It can keep the kiddies quiet and occupied during long drives.
Beauty and the Beast Enchanted Rose
Have a safe drive and enjoy every moment you spend at Disney World, it truly is a magical place.