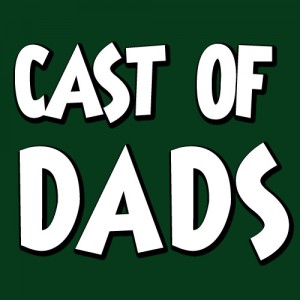 This week the Cast of Dads are feeling inspired by the spring in the air and the spring in their steps, but even better weather cannot keep us focused on just one topic.  Where else can you find five clueless dads debating everything from Justin Bieber vs. Rebecca Black to MacGuyver vs. MacGruber in a single half hour show?… now THAT'S entertainment!
We are also excited about an upcoming road trip this week, sponsored by our friends at Sony and Ford, that will bring the Cast of Dads together for a private concert and an inside look at the NY Auto Show. Â Follow me on Twitter to learn more about this event and how you might be able to participate…
You can CLICK HERE TO LISTEN TO CAST OF DADS Episode 41.
Topics discussed in this episode include:
If you have been enjoying the Cast of Dads podcast, please tell your friends about the show and have them subscribe to either our direct feed orvia iTunes.  Also, please leave us a review in iTunes!
Cast of Dads is a group of podcasting and blogging dads who gather to gab about fatherhood. The cast of dads includes C.C. Chapman, Jeffrey Sass, Max Kalehoff, Michael Sheehan, and Brad Powell, who collectively represent 13 kids from the youngest of babies to full grown adults. Each of them brings a unique perspective to being a father.
Jeff Sass is the proud dad of ZEO (Zach, 22, Ethan, 20 and Olivia, 19).  He is also a seasoned entertainment and technology exec and active social media enthusiast.  You can see more of Jeff's writing at Sassholes! and Social Networking Rehab and you can listen to Jeff on the Cast of Dads podcast.