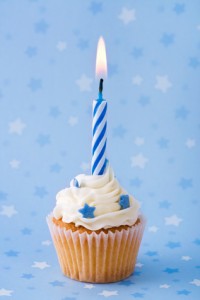 A little over a year ago I joined forces with four other dads and we launched the Cast of Dads Podcast. Â The five of us, all with kids of varying ages, first came together thanks to Sony and the Sony DigiDad Project, and we got along so well we wanted to "keep the dream alive" so we started the podcast. Â Now, a year and thirty-seven episodes later, we are as goofy and discombobulated as ever, filling each (almost) weekly episode with a virtual cornucopia of topics, from the ridiculous to the sublime, and everything in between. Â We are sincerely grateful for all of you who have listened to our gabfest, and hope you have found tidbits of entertainment and value in our jib jab.
As we celebrate our first year of the podcast and the end  of 2010, on behalf of all of  the Cast of Dads I want to wish you and yours a very happy and healthy holiday season and a prosperous New Year!
You can CLICK HERE TO LISTEN TO CAST OF DADS EPISODE 37.
Topics discussed in this episode include:
Puking in the car
The stress on families this time of year
The return of leg warmers
Boots on Women
Hot For Teacher
So much free porn
The innovation of porn
Holiday Shopping
Suburbia Gifts for Her
Setting your kids on Santa's Lap
Foul Mouth Santa
Bad Santa = FUNNY Movie
Original vs. New Grinch Movie
Twilight Zone Marathon on New Years?
Oregon Ducks in the National Championship Game
C.C.'s Triple Chocolate Penetration
Topless donuts & coffee shops
If you have been enjoying the Cast of Dads Podcast, please tell your friends about the show and have them subscribe to either our direct feed or via iTunes. Also, please leave us a review in iTunes!
Cast of Dads is a group of podcasting and blogging dads who gather to gab about fatherhood. The cast of dads includes C.C. Chapman, Jeffrey Sass, Max Kalehoff, Michael Sheehan, and Brad Powell, who collectively represent 13 kids from the youngest of babies to full grown adults. Each of them brings a unique perspective to being a father.
Jeff Sass is the proud dad of ZEO (Zach, 22, Ethan, 20 and Olivia, 19).  He is also a seasoned entertainment and technology exec and active social media enthusiast.  You can see more of Jeff's writing at Sassholes! and Social Networking Rehab and you can listen to Jeff on the Cast of Dads podcast.??
Photo Credit: © Ruth Black – Fotolia.com