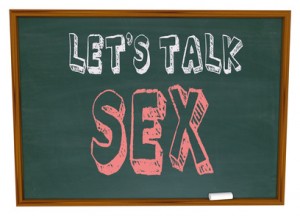 The full Cast of Dads got together for the first time this year and we talk turkey about one of the most feared feats of fatherdom – having the "sex" talk with your child. Â The Cast of Dads' kids range from toddlers to teens and beyond, so we all have our own unique takes on "THE Talk." Â Take a listen and let us know of your experiences tackling the proverbial birds and bees…
We also touch on other topics, as always, including news of an upcoming give-away of a Dell Inspiron Duo, like the one you may have noticed in our CES show.
You can CLICK HERE TO LISTEN TO CAST OF DADS EPISODE 39
Topics discussed in this episode include:
Gremlins on the show
New Skype
Meeting Mrs. Brad
Having "the talk" with our kids
Ongoing conversations about sex and relationships
"Daddy, what is a Men's Club?"
The new world of dating
Picking up a date with a shotgun dad waiting
Valentine's Day
Big giveaway on a future show from Dell & Intel
If you have been enjoying the Cast of Dads ("The Mother of all Daddy Podcasts!") please tell your friends about the show and have them subscribe to either our direct feed or via iTunes.  Also, please leave us a review in iTunes!
Cast of Dads is a group of podcasting and blogging dads who gather to gab about fatherhood. The cast of dads includes C.C. Chapman, Jeffrey Sass, Max Kalehoff, Michael Sheehan, and Brad Powell, who collectively represent 13 kids from the youngest of babies to full grown adults. Each of them brings a unique perspective to being a father.
Jeff Sass is the proud dad of ZEO (Zach, 22, Ethan, 20 and Olivia, 19).  He is also a seasoned entertainment and technology exec and active social media enthusiast.  You can see more of Jeff's writing at Sassholes! and Social Networking Rehab and you can listen to Jeff on the Cast of Dads podcast.??
Photo Credit: iQoncept – Fotolia.com