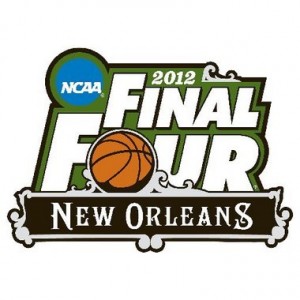 I love basketball.  To be more specific, I love playing basketball.  I'm not tall, not light, and I've never actually been that good at it, but that never stopped me from loving the game.  That probably comes from growing up in a part of Queens N.Y. where asphalt was everywhere and thus so were rims.  Grass and fields were not part of the equation in my childhood.  I lived in an apartment.  My elementary and Junior High Schools had only paved yards, so it was only natural that they offered an abundance of hoops and that basketball became the game of choice, and for most of my formative years, the game I played just about every day.
My Day On Court
Half court, full-court, one on one, three on three, horse, whatever. If it involved bouncing that ball and tossing it toward (and hopefully through) that hoop we played it. We lived it. Â I played in leagues. Â I played at summer camp. Â I even had my moment at age 11 or 12 when I miraculously scored a winning basket, a clumsy, unexpected bank-shot, in the famed (famed for camps in the Berkshires) Pittsfield Tournament. Â Back then I was big for my age (I grew early and stopped growing early) so I was valuable on the court to get in the way and grab rebounds, but I rarely had the opportunity to take a shot, let alone score a basket. Â I remember the article about the game in the camp newsletter referring to me as "defense specialist" when reporting on that remarkable winning moment.
Kids, Knicks and Dads!
When I became a dad, I was still an avid fan of playing, and couldn't wait to put up a hoop in my own driveway and play with my sons.  When they got older we played together at the gym.  Yet with all my love for the game, I haven't kept up as a spectator.  I haven't really followed a team where I knew all the players since Walt Frazier, Willis Reed, Dave DeBusschere, Bill Bradley and Earl Monroe ruled the Knicks, and Phil Jackson was a player, not a coach…  Yeah, I'm that old.  So if I haven't kept up with the NBA, you can imagine my lack of team knowledge when it comes to college basketball… yet I couldn't be more excited to say I'll be heading off to New Orleans this weekend for the NCAA final four!  I am excited because I love the game of basketball, and I am pretty confident I will bear witness to some great games.  And, I'll be doing it with some great dads!
Life's Good!
LG – the consumer electronics company whose motto is aptly "Life's Good" is making sure this weekend life will surely be good for a number of dads including my fellow Cast of Dads co-hosts C.C. Chapman of Digital Dads and Brad Powell of DadLabs.  Courtesy of LG we'll be spending a few days in the big easy watching some great b-ball and getting the inside track on a wide range of LG products.  The geek in me is as pumped up as the old basketball player as I saw a sampling of some of LG's 3D TV's and other products at both the Consumer Electronics Show in January and the Dad2Summit earlier this month.  Lots of impressive technology all around.  As an official NCAA Corporate Partner, LG has a number of events going on  for the NCAA finals, including an LG Home Court Challenge Experience for fans in Bracket Town on Sunday April 1st.  You can get more info about LG and their NCAA promotions here.
Who Should I Root For?
So, do me a favor. Â Since I don't have a team to root for yet, please help me out with my last minute bracket. Â Please help give me a crash course in this year's NCAA finals. Â Leave a comment and let me know who I should be rooting for to win the championship. Â If you tell me to pick the right team (the team that actually does win) you'll have a chance to win a prize: If you help me be a better rooter, I'll give you a chance to win a router! (That's right, I have a brand new Linksys E4200 Dual Band N Router I'll give, randomly, to someone who picks the winning team in the comments to this post. Â Comments must be received by 12 noon EST on Monday, April 2, 2012). Â Thanks for your help!
Go ______________!!!
Disclosure:Â http://cmp.ly/3/k1OU88
Jeff Sass is the proud dad of ZEO (Zach, 23, Ethan, 21 and Olivia, 20).  He is also a seasoned entertainment and technology exec and active social media enthusiast.  You can see more of Jeff's writing at Sassholes! and Social Networking Rehab and you can listen to Jeff on the Cast of Dads and Wunderkind! podcasts.