This is cross-posted from Dad The Single Guy because I think the audience here will have a different take on this one: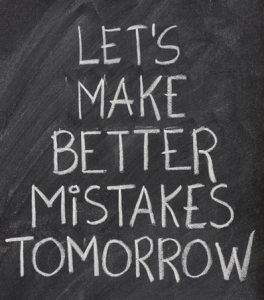 While it sounds simple, for the last 18 months or so I've tried to focus on getting day-to-day for me and the girls, and along the way doing the best I can to make today better than yesterday. Â And I've tried to help the girls understand this philosophy and implement it in their day-to-day as well. Â Along the way there have been successes and failures. Â By my rough count-we come out ahead though; more wins than losses.
I paid my doctor a visit yesterday-it has been a while, and as I was giving the nurse the updates on my history, I told her I was now widowed and we discussed that briefly. Â A little later in the discourse came the discussion of , "What meds do you take?"
I am not one to take meds needlessly.  In fact, even when the girls are sick, if it's just a cold I really don't medicate them, and almost never give them antibiotics.  It's a personal choice.  So, when she asked me what meds I was on, I answered Zyrtec for my allergies.  Her response was, "Are you sure?"
I was pretty sure, so I asked her if she had anything good I could try.  She then told me she was expecting me to say some course of antidepressants.  And I was taken aback by that.  I've never even thought about needing that.  It's just never been a part of my thought process.  Mind you, I am in weekly therapy, and the girls between school and private go twice a week-and yet I just have never even thought about it.
Which made me ask if she thought I needed it.  Her response was, "Men are good at hiding their emotions anyway."  I am barely in my doctor's office once a year, so there is no real way the nurse there would know my baseline, so I let the whole conversation slide-but it does make me think…
Am I too focused on the moment? Â Is it time to start thinking about tomorrow and next week and pull the focus away from what is happening now?
There is a good case to be built for that-for too long my focus has been on making sure today is a good day that we are missing out on what is ahead; not taking advantage of all there is.
But that said, there is still so much complexity in the here and now that I don't think in total we would be doing as well without focusing on it.
So onward we go, perhaps over simplified-but when all is said and one, today will be better than yesterday.