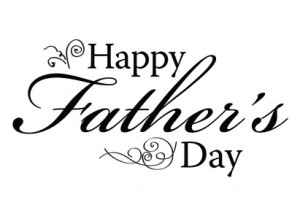 It is Father's Day, and if you've been lazy, busy, or just procrastinating way too long I have good news for you. There is still plenty of time to give the best Father's Day Gift ever, and here's how:
If you are in the same city, go see your dad. Give him a hug – a REAL hug – then look him in the eyes and tell him how much you love him. Mean it (because you do!) Tell him how much you appreciate the role he has played in your life, and the role model he has been in shaping you into the man (and dad) you are yourself. If you are not in the same city, all of the above (except the hug bit) can be accomplished over the phone, or even better, with a Skype video call.)
It Really Is The Thought That Counts
If you are a dad, you needn't worry about the cards and gifts you may or may not receive from your kids (kids, depending on their ages, can be notoriously bad about gifts sometimes). You can help them by following the same procedure as detailed above. Give your kids a hug – a REAL hug – tell them how much you love them – mean it, because you do! – and let them know that they have already given you the greatest gift of all, the gift of being a dad!
Look proudly upon them and know that one day they will be giving the same hugs and words to you, and to their own children.
THAT is the greatest Father's Day Gift.
To all dads and fathers, and to my dad and my wonderful children Zach, Ethan and Olivia, THANK YOU, I LOVE YOU, and HAPPY FATHER's DAY!
Jeff Sass is the proud dad of ZEO (Zach, 21, Ethan, 20 and Olivia, 18).  He is also a seasoned entertainment and technology exec and active social media enthusiast.  You can see more of Jeff's writing at Sassholes! and Social Networking Rehab and you can listen to Jeff on the Cast of Dads podcast.?
Photo Credit: © epantha – Fotolia.com