An apple a day… gives the media lots to talk about.  This week both the tech news and so called "mainstream media" was all abuzz about the long rumored, finally revealed, "tablet" device from Steve Jobs and his team at Apple.  When all the dust settled, as expected, everyone's attention turned to the "core" of the Apple iPad, and the heated comparisons and complaints began in force.  While many have compared and contrasted the iPad to the Amazon Kindle, other tablet PC's and Netbooks, there is one comparison that I haven't seen, and one that is most suited for Dad-O-Matic readers: The iPad vs. the iDad!
The iDad: Why EVERY Home Should Have One!
There is a readily available interactive device that beats the pants off the iPad (and it even wears pants!)  Yes, the iDad is the one device that every household with kids should have, and it has standard features that clearly put the iPad to shame, including cameras, multitasking, expandability, and even a significantly longer battery life.  Yes, the iDad is the groundbreaking computing device that is clearly well positioned to take a bite out of the Apple iPad's potential market.
Here is a simple comparison: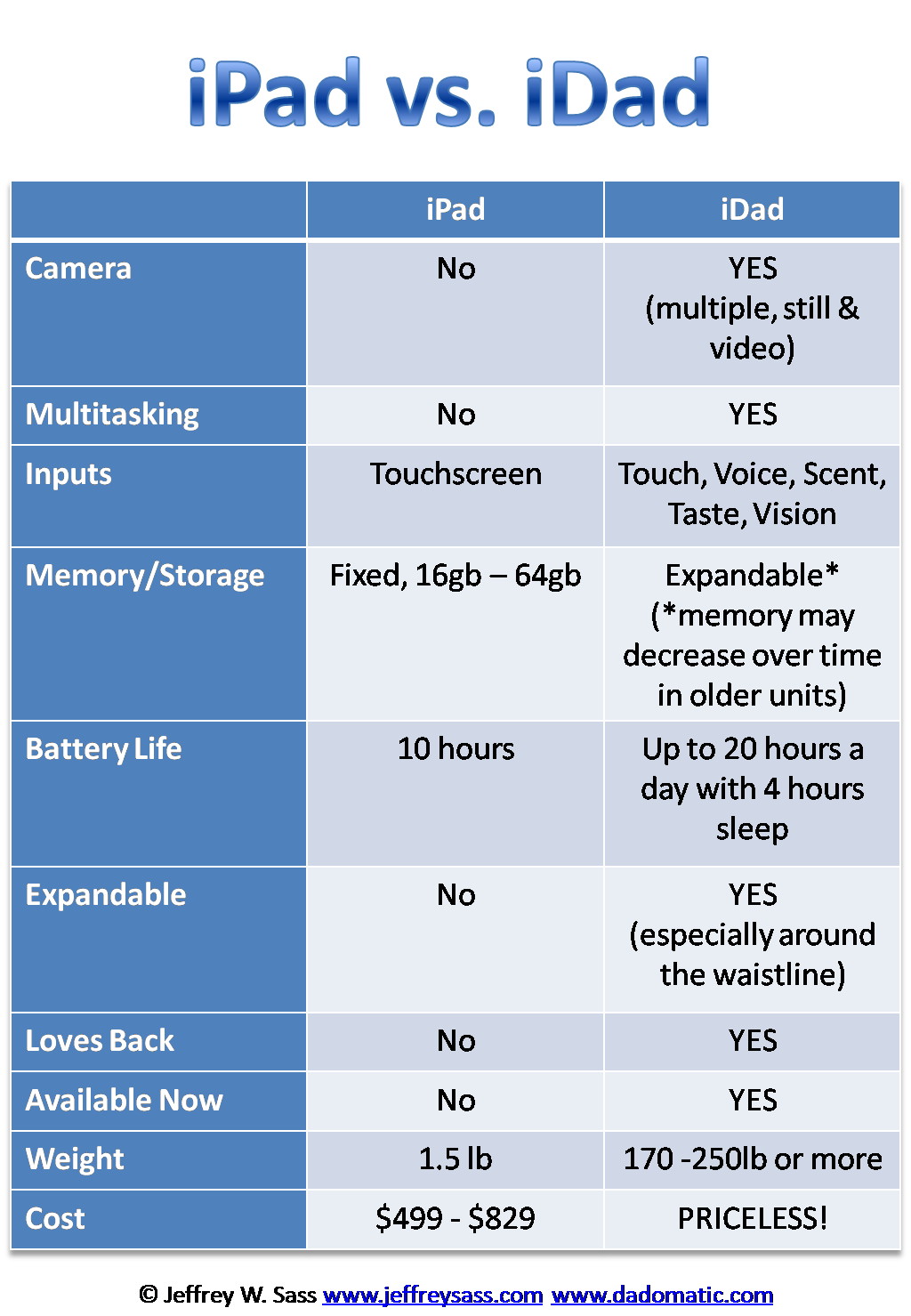 Which does your household need more, an iPad or an iDad?
Jeff Sass is the proud dad of ZEO (Zach, 21, Ethan, 19 and Olivia, 18).  He is also a seasoned entertainment and technology exec and active social media enthusiast.  You can see more of Jeff's writing at Sassholes! and Social Networking Rehab.