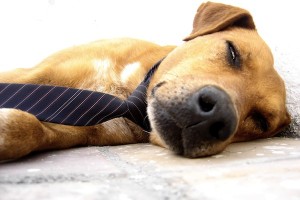 A while back, I wrote 600 Days Without Solid Sleep.  Well after yet another night marked by a 2AM wake-up call, I thought I would run the numbers, and what do you know? A nice round 1000 days!  How could I not mark such an auspicious occasion? Pardon me if I appear a bit snarky, but I'm on my 3rd double espresso, and that can affect a man.
Sleep is like the unicorn – it is rumored to exist, but I doubt I will see any – Anonymous
Our youngest daughter has had "sleep issues" from day one.  Actually, she doesn't seem to care.  It's my wife and I that take issue with it.  People have all sorts of advice.  "Go in, but don't speak.  Just comfort her and put her back to bed in silence." In silence?! Are you kidding me?  Who are these kids that respond to this?  On what planet does this work?
"Don't go into her room, just let her cry."  I never thought of that! Let her cry. Brilliant!  Besides, who is this helping?  Instead of not sleeping, you get to not sleep and listen to screaming.  You get to feel like Charles Manson, and as an added bonus, if you wait long enough, you get the older sister involved.  What's better than being tired and cranky and dealing with a tired and cranky kid all day?  Being tired and cranky and dealing with two tired and cranky kids all day!  My wife gets those days a lot more than me.
You know what you don't want to tell someone who has a kid with sleep issues? "My kid didn't sleep through the night until she was six."  You remember in Star Trek II: The Wrath of Kahn, when Chekov has that eel put into his brain through his ear? Yeah, it's a little like that.
"There will be sleeping enough in the grave" – Benjamin Franklin.
So my wife and I have learned a few things in these last 1000 days.  First and foremost, we're never getting divorced.  If we can survive these last two and a half plus years, saying the things two kids in love say to each other at 3 in the morning over the screams of a wailing toddler,  then we're pretty much good to go.
Another thing?  Nobody truly knows anything about getting a kid to sleep.  Oh, they have theories. If you try a "technique" and that happens to be when your kid decides to start sleeping, a sleep expert is born!  That happens a few times in a row, and that expert becomes a best selling author.   For us, The No Cry Sleep Solution, was no solution.  The Happiest Baby on the Block, does not live at our house.  Well she hangs out during the day, actually.  But at night she tags out, and Bride of Chucky hops in the crib.
The thing is, we really are truly blessed.  Tired and blessed.  Both of our kids are great kids.  Even little snooze alarm is the sweetest, happiest kid most of the time.  She's quick with a hug, and easy to laugh.  She brings such joy to our lives that we couldn't imagine life without her.  Of course lack of sleep has an effect on your imagination.
People who say they sleep like a baby usually don't have one. -Leo J. Burke
Photo Credit: mmagallan
Ian is the father of two young daughters  (7, and 2).  He has a podcast about starting a business while raising young children at Startup Daddy.