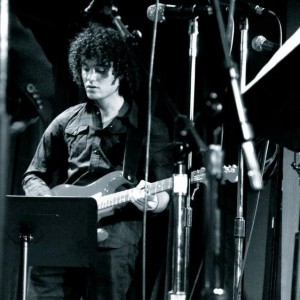 This post is inspired by Shot@Life, an initiative of the United Nations Foundation. During the month of August–Blogust–31 bloggers are writing about moments that matter. For every comment on this post and the 30 other posts, Walgreens will donate a vaccine (up to 50,000 vaccines). A child dies every 20 seconds from a vaccine-preventable disease. We can change this reality and help save kids' lives! 
Ignorance Is Bliss
As a dad, I can't quite say that I've ever truly experienced childbirth (well, except for my own), but I have had a front row seat for the event three times, as well as the remarkable task of acting as copilot through the journey of pregnancy. When my second son, Ethan, was born 23 years ago, I truly came to understand the meaning of the phrase "ignorance is bliss."  The bliss part was when his older brother Zach was born. As the first child, when Zach was born we had no idea what to expect, so we blissfully meandered through pregnancy and childbirth. When Ethan was born, on the other hand, we knew exactly what was coming, and suddenly the prospect of going through it again seemed far more frightening and stressful than the first time around.  But we survived Ethan 's arrival (and his sister Olivia's less than two years later.)
Ethan In The Middle
With an older brother and younger sister, Ethan is in the middle. But, at 23 he's not just in the middle of his siblings, he's also in the middle of becoming an adult.  And that's what I think 23 is – a transition age.  At 23 he is done with college and really just settling in "on his own."  At 23 he's got a couple of years of "being legal" under his belt, and being "of age" to drink is no longer a novelty, but simply a reality (and a responsibility).  At 23 he has to start thinking not just of jobs but of a career.  At 23, he hasn't just flown the family coop, he's started to build his own nest, establishing his own roots.
23 Skidoo
"23 Skidoo" is an old phrase you might have heard used in a classic movie or TV show.  There are various theories about its origin, but it generally caught on as a popular slang expression for the opportune moment to skip out or leave ("…getting out while the getting's good…")  It was sort of like the "I'm outta here" of its day.  At age 23, Ethan has pulled off his own 23 Skidoo. He's skidooed a thousand or so miles from home to be on his own, as a hipster musician in Brooklyn NY, pursuing his passion, music.  Even as the proverbial struggling artist, at 23, he managed to swing the pendulum a lot closer to the adult side and began supporting himself for the most part.  One day, without warning, the dialing for dollars drifted away.  Now when Ethan calls it is to talk and catch up on things, not to ask for parental financial aid. (Yay!)
Passion & Perseverance
At 23, I am so proud of him.  For his talent.  For his determination to find a way to pursue his music.  For his work ethic and ability to make ends meet.  But most of all for becoming, at 23, a truly great person.  A truly good man.
A sidebar about passion: Â I knew Ethan loved his guitar, but I didn't realize how much until he came home from college once to visit. Â I noticed he was wearing a ring on his left hand, and it very much resembled a wedding band with a design of some musical notes on it. Â To the best of my knowledge, he did not have a girlfriend at the time. Â Perplexed, I asked "Ethan, what gives with the ring? Â It looks like a wedding band?" Â To which he replied, "It is. Â I am married to my guitar…" Â Passion. Â Dedication. Â Ok, a little goofy, but he wasn't 23 yet…
What's Next?
Parenting is forever. Â The stress and joy, the challenges and triumphs, the love and pride that can only exist between parent and child never stops, from birth to age 23 and beyond. Â It changes. Â It evolves. Â The moments are different, but every one is just as cherished. Â The issues are different, but every one is just as important. Â When Ethan says "23 Skidoo" to age 23 I know that it will just be another step forward (and one I look forward to.)
PLEASE COMMENT:
As noted above and below, every comment on this post (and each of the other Blogust posts) for the rest of this month, will provide a potentially life saving vaccine to a child in need in a developing country. Â We have healthcare choices and options for ourselves and our children that simply don't exist in other parts of the world. Â Regardless of your personal choices relative to vaccinations, your comment can help a child who has very limited healthcare options, in a place where the spread of preventable disease is far too rampant.
Blogust is also part of a wider initiative proudly supported by Walgreens, the "Get a Shot. Give a Shot." campaign. Walgreens has committed $500,000 to donate up to 3 million vaccines for those kids who need them most. Beginning September 3 through October 14, when you go to Walgreens to get your flu shot, Walgreens will donate a vaccine to the Shot@Life campaign! 
(*Subject to availability. Some restrictions apply. See pharmacy for details.)
 
—————
Jeff Sass is the proud dad of ZEO (Zach, 25, Ethan, 23 and Olivia, 21).  He is also a seasoned entertainment and technology exec and active social media enthusiast.  You can see more of Jeff's writing at Sassholes! and Social Networking Rehab and you can listen to Jeff on the Cast of Dads,  Wunderkind!  and Gape Into The Void podcasts.  Jeff just launched a new story podcast, DadSlam.