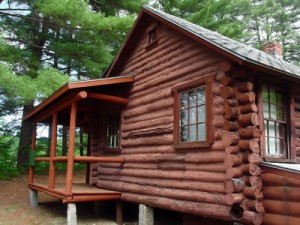 Are you enjoying some quiet time with your spouse while the kids are away at camp? Â If so, you are also probably getting ready for the infamous "visiting day," when parents invade the camp grounds to see what their offspring are really doing while off at Camp Cost-A-Lot. Â Having been both a camper and a counselor in summers past (way past) and having sent my own kids to "sleep-away" before, I have seen the good, bad and ugly of all sides of "visiting day." Â With that in mind, here are…
5 Tips For A Successful Summer Camp Visiting Day:
1) Show Up! – From a counselor's perspective, there is nothing sadder than the kid who is alone on visiting day. Â And from the kid's perspective, there is no greater heartache than the ache you feel when all your friends are with their family and you are not. Â It may be your summer vacation too, and you may be spoiled by not having the kids around, but when you make your own summer plans make sure going to visiting day is first and foremost on your calendar.
2) Bring Something For Each Bunk-mate! – Subject to the camp rules (there is usually a list sent to parents of "contraband" that they don't want you to bring…) it is nice to bring a little something for each kid in your child's bunk. Â It can be simple and inexpensive, but it is a nice gesture that makes all the kids feel good, and has the added benefit of letting them know your kid has cool parents (something he or she will appreciate and be proud of after visiting day is over.) Â Make sure you cover all the kids in the bunk, and not just your child's best friends. Â If you have brought other gifts for your kid, try to pass them along to him or her in private and not in front of the others. Â Not every kid's parents are as generous as you are and there is no point in creating jealousy.
3) Defer To The Counselor and Camp Rules – You may be the parent, but during visiting day the Counselor is in charge, and your child is playing by camp rules, not your rules. Â You are there to watch and share, not to take charge. Â Respect the wishes of the Counselor and try not to interfere. Â If something really bothers you and you really object to it, speak to the Counselor or Camp Director privately. Â Don't undermine the camp or Counselor in front of the kids. Â It will not make the rest of the summer any easier for anyone.
4) Participate (if asked) – Some Camps have all sorts of activities planned during Visiting Day and try to include parents in the events. Â If your kid asks you to join the kickball or softball game you must, and you must do so eagerly. Â Camp is a great place and time for you to let down your guard, get off your butt, and let your kid see you as you once were when you too were a kid. Â Have fun!!!
5) Make A Graceful Exit – Visiting Day can be the best day of the summer and the worst, especially for younger campers and sleep-away first timers. Â While it is wonderful to see your folks, it can be heart-wrenching to say goodbye and watch them leave. Â I still remember the awful feeling in my gut when my folks knocked on the cafeteria window and waved at me when I was 10. Â It would have been much better if they hadn't reminded me they were leaving and just departed quietly during lunch as the rest of the parents were instructed to do. Â When my own son was a similar age we also had a terrible scene with his mom and him and lots of crying as we tried to leave his visiting day. Â Smart camps have the parents depart when the kids are together as a group and engaged in an activity, so that saying goodbye is not an event the kids can focus on.
These are just a few of the things I recall when thinking about Visiting Day. Â How about you? Â Do you agree with this list? Â What other tips would you add to ensure a successful Camp visiting day? Â I hope you enjoy yours!
Jeff Sass is the proud dad of ZEO (Zach, 22, Ethan, 20 and Olivia, 18).  He is also a seasoned entertainment and technology exec and active social media enthusiast.  You can see more of Jeff's writing at Sassholes! and Social Networking Rehab and you can listen to Jeff on the Cast of Dads podcast.?
Photo Credit: © kathy libby – Fotolia.com