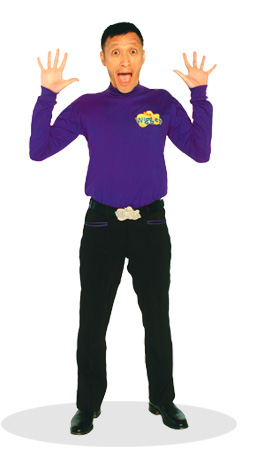 I was fortunate enough to interview Jeff Fatt, the purple Wiggle from the world famous Wiggles! They're going to be coming to the USA for their Wiggly Circus tour this summer. Jeff took the time from his hectic schedule to give me a call. I tried to ask him questions that I'm sure many of you parents and your children would've asked.
Me:
Hello Jeff. First of all, how did you become the purple Wiggle?
Jeff:
We all got to select our own favorite color. Anthony liked Blue, Greg preferred yellow, Murry fancied red and I always enjoyed purple.
Me:
You're famous for being the sleepy one with the song "Wake up Jeff" being a real crowd pleaser. Is there any basis in reality to that?
Jeff:
Yes, I'm afraid there is a bit of truth to it. I'm the oldest Wiggle so I do tend run out of gas quicker than the others.
Me:
What do you think of all these new bands out there that seem to be inspired by the Wiggles? One of them being the Imagination movers.
Jeff:
Honestly, we're flattered by it all and think there's plenty of room for all of us. In the end, it benefits all of the kids.
Me:
Being the parent of three children under the age of 11, I've always been a fan of the Wiggles because all three of them love the band. I've always enjoyed your upbeat and positive attitude and the educational lessons instilled in your songs and the TV show. For example, "Look both ways" teaches the valuable lesson of crossing the street in a fun and important way. "Fruit Salad (yummy yummy)" shows kids that healthy snacks can be delicious and also fun to make. There are so many more great examples like that.
Jeff:
Thank you. That's very nice to hear. We set out to do just that, perform songs that have a good message in a fun and entertaining way. The secret to our success is that little known fact that some of us were pre-school teachers so we understand how to communicate with children.
Me:
How long can the Wiggles go on? One of the founding members, Greg, had to leave the band due to health issues and Sam stepped in to replace him. How has the transition been and how have the fans reacted to this big change?
Jeff:
We feel that the Wiggles can go on for a very long time as each one of us will eventually be replaced. The fans have really embraced Sam and understood that it was in Greg's best interest to step away from the grueling tour.
Me:
By the way, how is Greg doing?
Jeff:
Greg is doing quite well these days. We all still keep in touch and see him from time to time.
Me:
How long is this current tour going to run and what cities will you be visiting this time around?
Jeff:
The entire Wiggly Circus tour is going to last 5 weeks and all of the dates and cities can be found on the Wiggles website.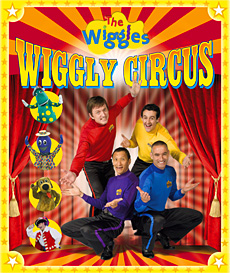 Disclosure: I will be attending the Wiggles concert with my three children when they come to Atlanta thanks to Wiggles and their management team who will provide us with tickets. We were planning to go anyway. Sssh, don't tell 'em. 🙂