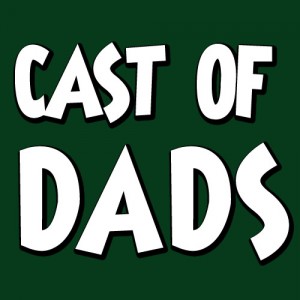 In this, the "Silent But Deadly" edition of Cast of Dads we dish about everything from decapitation to divorce (and no, there is no discernible connection between the two).  In true Cast of Dads form, even though we touch on some serious parenting issues, from safety helmets to adolescent desires, we still end up flabbergasted by flatulence in the end.  (Did I just say "flatulence in the end?")  I had better put the kabosh on this preamble and just let you…
CLICK HERE LISTEN TO CAST OF DADS EPISODE 31
Topics discussed in this episode include:
Helmet Safety
What to do when other kids are not wearing helmets?
Seat belts
Motley Crew's Girls, Girls, Girls!
Will your wife let you own a motorcycle?
Test Driving a Harley
11 Year old horror visions of a motorcycle crash
Buying your 13 year old a Playboysubscription
C.C. meets Jeff's son Ethan
Twitter Check Ins
Social Media turn off times
Pizza Fusion
The dangers of doing the divorce kid exchange at the same location every time.
Kids remember everything
Places and smells tied to memories
Farts of funny
If you have been enjoying the Cast of Dads Podcast, please tell your friends about the show and have them subscribe to either our direct feed or via iTunes. Also, please leave us a review in iTunes!
Cast of Dads is a group of podcasting and blogging dads who gather to gab about fatherhood. The cast of dads includes C.C. Chapman, Jeffrey Sass, Max Kalehoff, Michael Sheehan, and Brad Powell, who collectively represent 13 kids from the youngest of babies to full grown adults. Each of them brings a unique perspective to being a father.
Jeff Sass is the proud dad of ZEO (Zach, 22, Ethan, 20 and Olivia, 19).  He is also a seasoned entertainment and technology exec and active social media enthusiast.  You can see more of Jeff's writing at Sassholes! and Social Networking Rehab and you can listen to Jeff on the Cast of Dads podcast.?