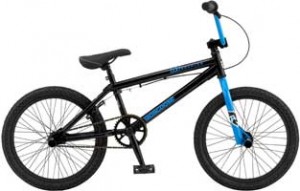 Welcome to my regular Friday feature, Worst of the Week. As a white, suburbanite husband and dad of two kids, there's a lot that can go wrong and this entry is all about how to fix it. I hope you enjoy it!
Our family lives in a great subdivision. The neighbors give back your rakes, tree saws and power tools on time, everyone seems to take a walk at dusk, and year round we have great outdoor parties like movie night, in which a family friendly film is projected on the side of someone's garage.
The kids are all great too. There's even a group of kids (about 12) who ride their bikes to the elementary school (also located in our subdivision). Patrick (8), or The Boy as I affectionately call him, joined the group this fall. We got him a lock, taught him how to use it and filled out the correct forms with the school. Patty and I was not one bit worried about him because we know all the other kids and their parents. All was good and The Boy was learning on his own.
That is until Patrick came home and told us that one of the kids, Billy (10), told him that in order to officially join the group, Patrick had to complete a number of "Biker Challenges", the first of which was that Patrick could not ride his bike for one full week. I chuckled when I heard this and brushed it off as no big deal because Patrick is friends with Billy. Both of them have been at each others birthday parties and have even played on the same Little League team. Patrick took this very seriously but as parents we ignored this "Challenge" and Patrick rode anyway. We thought all was OK until we learned of the second and third "Challenges".
Patrick let us know this week that Billy told him to run around the entire school then he had to climb a tall tree and touch the highest branch. Patrick told us that he did the first one but couldn't complete the second – thank goodness for that! Patty and I had a family talk and included Erin (6) in on the conversation. We talked about "bullying" and what makes up a friend. After dinner, that night, I took it to the next level and The Boy and I went down the street to straighten everything out with Billy's parents. Billy's mother was home and to say that she was embarrassed was an understatement. She assured me that she and her husband would talk this over with Billy and to include their fifth grade son who is also in the group.
It's been a few days and all things are back to normal. Patrick is riding and the hazing has stopped. We know why Patrick did the "Challenges" in the first place – to be accepted and he didn't want to let his friend down. He's a tough kid who wants more responsibility and wants to take care of his problems himself and we are also proud that he came to us when things got too heavy.
Summary: When the going gets ruff, sometimes parents have to step in and help out. The hazing can wait until college.