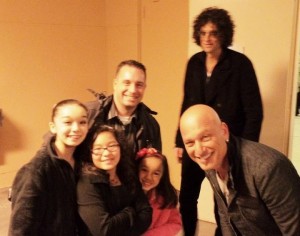 2012 is already fast underway, and while it may seem like the Cast of Dads have been absent this year, we actually recorded a great show in January that was lost to the digital demons.  It was probably our best show ever – funny, poignant parenting tips… heartfelt fables of fatherhood… and so much more.  Alas, you will never hear it, and I will only be able to cherish it as a fading memory…
But… we did get together again and record a new show, complete with tales of Meatloaf, Movies and Howard Stern. Â Enjoy!
You can CLICK HERE TO LISTEN TO CAST OF DADS EPISODE 48.
Topics discussed in this episode include:
Meatloaf
What was your first R rated movie?
8mm Stag Films
Will kids want to go to the movies in the future?
Wunderkind! podcast
The Help = Good family movie
Thoughts on Billy Crystal as the Oscar host
Max says Ironclad is a solid guy movie
How about them Giants?
Brad has football withdrawal
Cast of Dads bracket forthcoming
Michael beats Sass to the Punn?
PETA's new Boyfriend Went Vegan ad
Michael goes to America's Got Talent
Howard Stern is a nice guy
So many photos
If you have been enjoying the Cast of Dads podcast, please tell your friends about the show and have them subscribe to either our direct feed or via iTunes.  Also, please leave us a review in iTunes!
Cast of Dads is a group of podcasting and blogging dads who gather to gab about fatherhood. The cast of dads includes C.C. Chapman, Jeffrey Sass, Max Kalehoff, Michael Sheehan, and Brad Powell, who collectively represent 13 kids from the youngest of babies to full grown adults. Each of them brings a unique perspective to being a father.
Jeff Sass is the proud dad of ZEO (Zach, 23, Ethan, 21 and Olivia, 20).  He is also a seasoned entertainment and technology exec and active social media enthusiast.  You can see more of Jeff's writing at Sassholes! and Social Networking Rehab and you can listen to Jeff on the Cast of Dads and Wunderkind! podcasts.