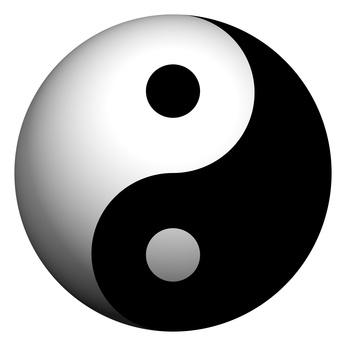 (Note: this is a sponsored post, but the words and opinions are all mine.)
It is fitting that Asus calls their new Ultrabook line "Zenbooks."  Just one look and you can see that it is a device that exudes a sense of calm and balance, purity and power.   An early entrant in the Intel Ultrabook category, the Zenbook is thin and sleek, capable and fast.  It is the Ying and Yang of portable computing: thin and light enough to take with you everywhere, yet powerful and feature rich enough to function as a primary computer.  Actually, that is the essence of the Intel Ultrabook spec – to pack a full-featured computer in an elegantly thin package, supported by long battery life, best-in-class security, and the convenience of "instant on" (giving the boot to lengthy boot times), all at a reasonable price point.
Intel Inside
As long-time Dadomatic readers know, I have been an Intel Advisor and have written here about interesting technology and insights I have gleaned from attending various events and having the opportunity to peek inside Intel. Â Now I am looking forward to bringing you more information about the ultra slick new category of Ultrabooks that Intel is the driving force behind. Â Intel has provided me with an ASUS Zenbook, as well as an opportunity for one of you to get an Ultrabook through a Twitter give-away. Â I am working hand in hand (or Ultrabook to Ultrabook) with one of my Intel Advisor and Cast of Dads cohorts, Michael Sheehan (also known as HighTechDad.) Â If you want to learn more about Ultrabooks (and have a chance to get your hands on one) please follow me (@sass) and Michael (@hightechdad) on Twitter, and keep an eye out for our tweets with the hashtag #UltrabookDads. Â Michael and I will also be collaborating on some fun video reviews of the Ultrabook, so please stay tuned.
The Wow Factor
As the geek dad in my family, my kids are always waiting to see what new computing gadget or gizmo I will be bringing home.  It has been fascinating to watch over the years as the "wow factor" of gadgets has shifted to the point where the design, look and feel of a device is almost as important as its function and capabilities.  It wasn't too long ago when all we cared about was what a computer could do. Now, as we bring our computers with us to meetings, family gatherings, parks, coffee shops and airports, we also care about how our computers look and feel. That's the world our kids are growing up in.  For them, what their computers look and feel like will be just as important as the "kicks" they wear.  When I look at the Ultrabook as compared to the first laptop I ever had, the advancements, inside and out, are mind boggling.  I can only imagine what ultra amazing computers my kids have to look forward to.  With style, design and performance in mind, Ultrabooks definitely win on the wow factor, and seem to deliver on the promise of taking portable computing into the future.
What's Next?
I look forward to spending some time with the Asus Zenbook Ultrabook and then sharing my thoughts with you. Â Meanwhile, here are a few shots from my "unboxing" of the Asus Zenbook:
Can't see the video? Click HERE.
Jeff Sass is the proud dad of ZEO (Zach, 23, Ethan, 21 and Olivia, 20).  He is also a seasoned entertainment and technology exec and active social media enthusiast.  You can see more of Jeff's writing at Sassholes! and Social Networking Rehab and you can listen to Jeff on the Cast of Dads  and Wunderkind! podcasts.
Disclosure: Â In accordance with the FTC Guidelines and WOMMA Code of Ethics, I am disclosing that I have a material connection because I received a gift or sample of a product for consideration and/or am being otherwise compensated by Intel in preparing to create this content. I was/am not expected to return this item or gift after my review period. My opinions about Intel, Asus, and Ultrabooks are entirely my own and not those of Intel, Asus or any other party.
Photo Credit: © Robert Spriggs – Fotolia.com